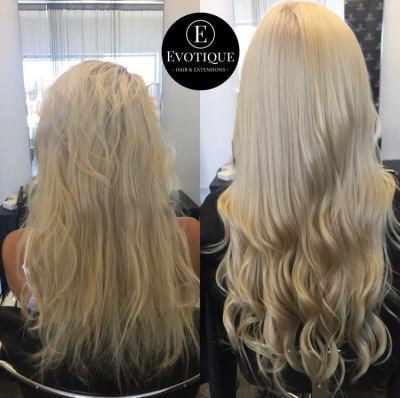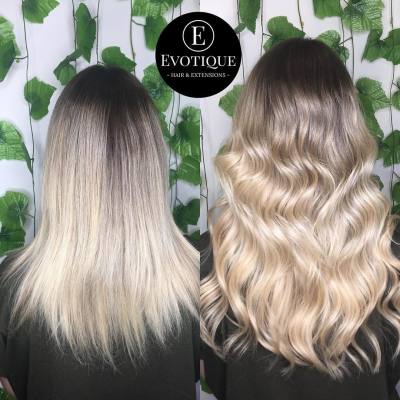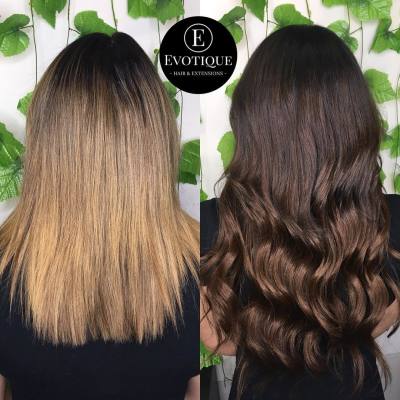 Micro Beads
 
Also known as Micro Loop, the hair extension (I-Tip) is looped through the natural hair and then clamped on to it using pliers and a silicone micro bead. Strand by Strand application


Tape Extensions
 
Tape Extensions are semi-permanent and very quick and easy to apply. The pre-taped weft of hair is typically sandwiched on either side of the natural hair. Results are seamless.


Micro Weft
 
Micro Weft application method is much quicker than the individual strand by strand. The weft of hair is placed horizontally in double or triple thickness tracks against the head.
Small sections of your hair and hair from the weft are gently pulled through silicone micro rings, which are clamped down to secure the weft in place.